Top 10 Reasons to Choose Beachfront Apartments
Posted on Fri June 2, 2023.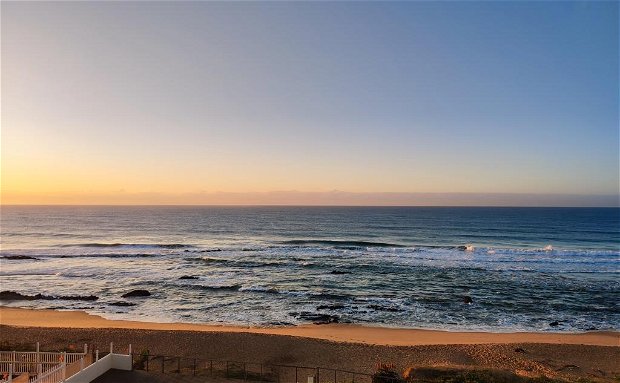 Are you tired of the chilly winter weather? Dreaming of warm sun, soft sand, and soothing ocean waves? Look no further than one of our beachfront apartments in the beautiful coastal town of Shaka's Rock, South Africa. We invite you to experience a truly unforgettable stay in our little slice of paradise. Here are just a few reasons why our apartments are the perfect choice for your winter escape:
1) Always connected:
For those who need to stay connected, we offer strong WiFi throughout the apartment. Not only that, but our apartments are fitted with inverters so we are fortunate to not be affected by power outages! Whether you're a digital nomad or simply want to check in with loved ones back home, rest assured that you'll have a reliable internet connection and electricity to keep you connected during your stay.
2) Fully Equipped Kitchens:
We understand the importance of a comfortable and convenient family stay. That's why our apartment features fully equipped kitchens with all the necessary appliances and cutlery. Whether you're preparing a quick breakfast or cooking up a delicious family dinner, you'll have everything you need at your fingertips.
3) Luxury, Comfortable, and Homely Decor:
Step into our apartment and immediately feel at home. Our interior design is carefully curated to provide a luxurious, comfortable, and homely atmosphere. Sink into plush sofas, relax in cozy bedrooms, and enjoy the beauty of carefully selected decor that reflects the coastal charm of Shaka's Rock.
4) Outdoor Barbecue and Entertaining Patio:
What better way to enjoy the breathtaking beachfront location than with a sizzling barbecue? Our apartments boast outdoor barbecue areas and a spacious patios fit for entertaining. Gather with your loved ones, bask in the warmth of the sun, and savor delicious grilled meals while taking in the stunning sea views.
5) Plush Towels and Thoughtful Amenities:
We believe in providing the utmost comfort for our guests. That's why we offer plush towels to all our guests, ensuring a touch of luxury during your stay. Additionally, we go the extra mile to make your arrival special, with thoughtful amenities like condiments, spices, and chocolates waiting for you in the apartment. We also proudly stock our Apartments with the latest Bed Bath Body products!
6) Stocked Tea and Coffee Stations:
Start your day off right with a freshly brewed cup of coffee or a relaxing cup of tea. Our apartment features stocked tea and coffee stations, complete with coffee makers and a selection of teas and coffee. Treat yourself to a morning routine that sets the tone for a perfect beach getaway.
7) Beachfront Location with Full Sea Views:
Imagine waking up to the sound of crashing waves and stepping out onto your balcony to witness the majestic beauty of the Indian Ocean. Our apartments are perfectly situated on the beachfront, offering breathtaking sea views that will leave you in awe. The beach is just steps away from our Skiathos Apartments, beckoning you for a day of sun, sand, and surf.
8) Smart TV with Full Package Streaming Services:
After a day of adventure and relaxation, unwind with a movie night or catch up on your favorite shows. Our apartment is equipped with a smart TV, complete with a full package of streaming services. Kick back, relax, and indulge in some well-deserved entertainment.
9) Eco-Friendly Apartments:
We take pride in being environmentally conscious. Our apartments are designed with eco-friendly practices in mind. From using eco-friendly cleaning products to providing convenient recycling options, we strive to reduce our ecological footprint and preserve the natural beauty of Shaka's Rock.
10) Personal Assistance and Local Knowledge:
As the owner of the apartments, I am here to make your stay as smooth and memorable as possible. Whether you need assistance organizing arrangements for a special occasion or want recommendations for local attractions and activities, I'm here to help. With my wealth of knowledge in the local area, you can trust that you'll have an insider's perspective on all the best experiences Shaka's Rock has to offer.
So, why wait any longer? Book a stay at our beachfront apartments this winter and escape the cold. Indulge in the comforts of home, immerse yourself in the natural beauty of the beachfront, and create memories that will last a lifetime. We can't wait to welcome you to Shaka's Rock!
Don't miss out on this incredible opportunity to experience a winter escape like no other! Book your next stay HERE.