Top 5 Beaches in Ballito
Ballito is one of the most popular seaside holiday destinations in KZN with good reason, our town has a beach for every occasion.
But if you are on holiday you may have only visited the shore outside your front door. We have selected our favorite five for you to explore.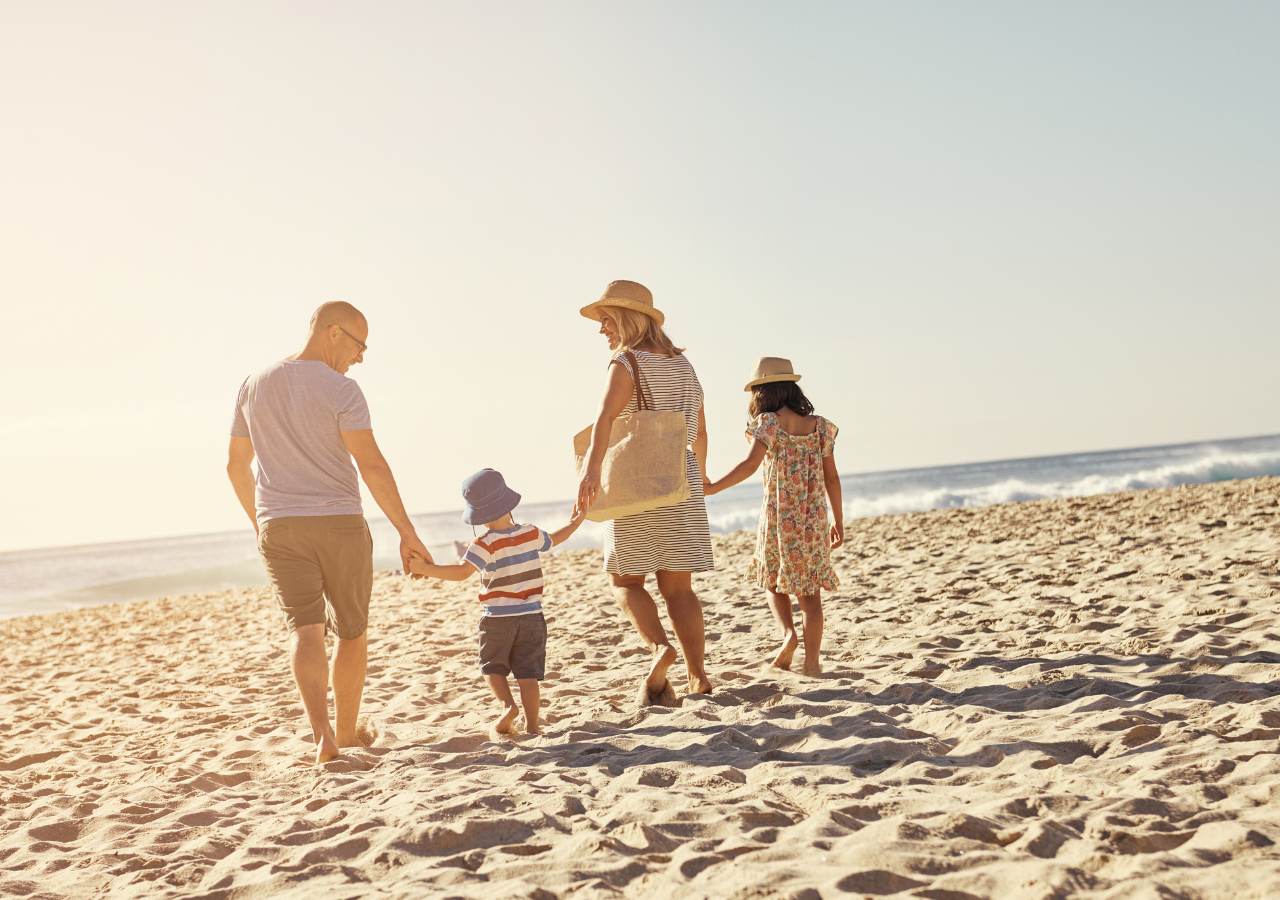 1. Willard Beach (main beach) has been the home of the Mr Price Pro for the past five years and is undoubtedly the most popular of our beaches.
This is the party beach, favored by hip youngsters and families. Surfers have four main spots to choose from here: Bog, Bathers, Surfers and Sunrise.
The promenade begins here and runs south, hugging the coastline until Salmon Bay. Popular with joggers, pram pushers and dog walkers.
There are many little beaches along the way, with access points all along Compensation Beach Road.
Pros include the close proximity to the caravan park, skateboard park, shops and restaurants; and the presence of shark nets and lifeguards. 
2. Thompson's Bay is arguably the most beautiful of our swimming beaches. Walk through the 'hole in the wall' to discover a number of picturesque coves, made striking by the limestone rock formations of the cliffs.
The tidal pool and 'hole in the wall' make this spot quite special. A great activity for an active family is to walk from Thompson's Bay to Willard Beach. Pack a picnic lunch and explore.
Shark nets and lifeguards are in place but this beach can get crowded, so go early and also avoid the harsh midday sun. There is also limited parking.

Martinique 32 is located within walking distance of Thompson's bay
3. Salt Rock beach has it all, plenty of parking, a wide sandy beach and great waves for the surfers.
It is also a short distance from the caravan park and Granny's pool, a fantastic children's labyrinth of a tidal pool.
4. Shakas Rock is home to a very special tidal pool, teeming with life, including parrot fish and incredible soft corals. Your children will be delighted to see the treasures this pool has to offer. This is the perfect beach for toddlers and small children
All these creatures are protected and cannot be removed.
14 Skiathos & 17 Skiathos are located at Shakas Rock beach
5. Sheffield and Christmas Bay are our northern most beaches.  This is where you want to go if you want a quiet wallow in the rock pools, away from the crowds.
Rock pools are in abundance and while there are no lifeguards most little coves are well protected.
This beach still has a touch of wildness.
These beaches are frequented mostly by divers, fishermen and Sheffield residents walking their dogs.